You might ask yourself: What does a snowy picture of a barn in the Pacific Northwest town of Edison have to do with a band called The Atlantic Manor? Feel free — it would be a viable question. Well, let me tell you. This is a pretty strange place for such a barn — one that would be suited for, say, Eastern Washington or on east to the Midwest. But then again, the image fits the music made by The Atlantic Manor, and I was struggling to dig something up (as I took this picture a few weeks back as part of my Going Nowhere: An Edison Snow Day series, I know I have the rights to the image and am entitled to use it when and how I please).
With country-tinged, folk vocals and softly pleasant, expansive instrumentation, the music The Atlantic Manor (MySpace) makes is a refreshing blend of the old and the new. Take, for example, the lengthy second track "You Are Forgiven", where a four minute instrumental opening stretches into a mesmerizing expanse of sound.
There's a vast difference between the grated vocals of R. Sell and the smooth orchestration backing them. But it's not an awkward difference, just one of note. The contrast is emphasized by the piano-heavy element of virtually every song. This is most apparent in tracks like "Old Dogs" and "Wood Soul", as well as the aforementioned "You Are Forgiven".
On The Wrong Side Of A Saturday Night, like Sell's entire catalog, is self-released and filled with folk songs that are both gripping and heartwarming. His music is packed with an emotive passion emphasized both in vocals and lyrics, as well as in the piano and guitar accompaniment. Yet it is truly DIY — hence the lack of a press image and the normal entourage of promotional materials bands tend to carry around with them these days.
Folk fans will rejoice at Sell's ability to craft some of the most amazing underground folk songs around, and as the album nears conclusion, it's hard not to get emotional as Sell belts out his vocals on "Destroyer's Blues" backed by an ever growing percussion and space-y feedback-filled guitar. This, like all albums by The Atlantic Manor, is a true winner — a masterful work of art!
The Atlantic Manor: On The Wrong Side Of A Saturday Night [mp3]
[audio:090106_the_atlantic_manor_-_on_the_wrong_side_of_a_saturday_night.mp3|titles=On The Wrong Side Of A Saturday Night|artists=The Atlantic Manor]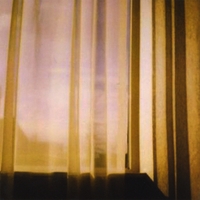 [CD, 2008]
1. A Pause Before Dust
2. You Are Forgiven
3. Town And Country
4. Oh Death
5. On The Wrong Side Of A Saturday Night
6. Wood Soul
7. Where I Let You Go
8. Old Dogs
9. Destroyer's Blues
10. Trouble Box
11. Broken Limb Trainer
12. Untitled